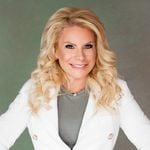 Jennifer Belcastro
REALTOR®
IT IS MY DREAM TO SHARE MY KNOWLEDGE OF LAS VEGAS
Jennifer Belcastro entered the real estate industry after excelling in the hospitality and gaming industry as a top-level casino executive, including Director of Player Development for over 20 years after graduating from UNLV with a Hotel Administration and Marketing Degree. Jennifer's outgoing and tenacious personality creates a new level as a Concierge Real Estate Agent. She is a lifelong Las Vegas Resident and has strong connections within the Las Vegas Community, Real Estate, and Casino Industry.
Jennifer caters to guiding first time home buyers to providing exclusive services to high end clients, professional athletes, and advertises your property to her network of out-of-state clients as well separately from her local sphere. Jennifer does more than represent buyers, sellers, and investors for properties; she brings a unique experience by anticipating her client's needs, providing exceptional service, closing the deal to the benefit of all involved, and developing long-term relationships.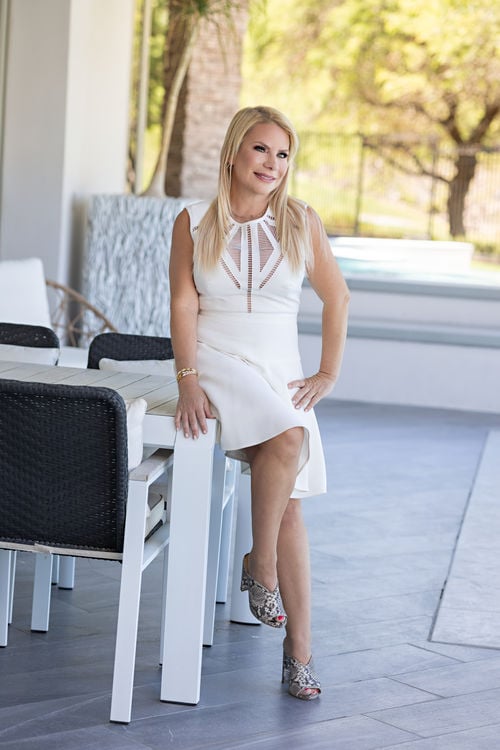 As a mother and community figure, Jennifer's connections run deep. Her children, active and recognized in both sports and entrepreneurship, mirror her passion for commitment and excellence. Her daughter, a sports broadcaster, and her son, a young entrepreneur and wrestler at Bishop Gorman High School, reflect the family's love for sports and community involvement. These personal ties further enhance Jennifer's real estate endeavors, enriching her understanding and connection to the diverse and dynamic families and individuals in Las Vegas.
Branded as a Concierge Realtor, she provides a network of professional vendors such as: photographers, home staging, contractors, licensed handyman and movers and becomes your administrative assistant. Jennifer has lived all over Southern Nevada from Southern Highlands to Summerlin. Her negotiating skills have been honed through her extensive experience in the gaming industry. Jennifer can provide opportunities for sellers to profit from real estate and buyers to make their American Dream a reality.
Ranked as a top 7 real estate agent for Berkshire Hathaway Nevada Properties in 2022, and now allied with Simply Vegas, the #1 luxury brokerage in Las Vegas, Jennifer's accolades and affiliations speak volumes. They echo her consistent high-performance and her unwavering commitment to ensuring the satisfaction and success of her clients in the Las Vegas real estate market. She looks forward to being your Concierge Realtor.
"Jennifer was so delightful to work with the land I bought in Lake Las Vegas. I encountered her an e
…
Read More
vent in Idaho that she came to when I met her. I knew she was the right realtor to work with. The service she provided and her availability to meet us last minute when in town was appreciated. Jennifer and her team provided car service and made sure we knew all the important schools, restaurants in the area. I look forward to taking her and the family on our boat next summer. Brandon Vanness"
Read Less
"We have done many transactions with Jennifer over the years and she is always willing to go above an
…
Read More
d beyond- to do what it takes to make sure the home is sold and the buyer gets the best offer on the home. We appreciate her hard work and dedication to her clients. She is quick to help find the best solution in a crazy market! Thank you Jennifer:)"
Read Less
"Think twice about using this realtor. The positive reviews must've been paid for"
"Super rude, would never want to work with her"
"Jennifer Belcastro is a perfect choice to sell or buy a home with. She listed my house and within da
…
Read More
ys it was sold. She also helped me find the perfect home for me in the area I wanted when I thought it was impossible. Jennifer always had my best interest at heart. She truly made the selling and buying process easy. Jennifer is experienced, knowledgeable, honest, and always has a positive attitude. I couldn't be happier with my choice for real estate agent. Don't hesitate to give her a call. Her passion for real estate and negotiation skills."
Read Less
"Jennifer was more than fantastic! Her above and beyond service is beyond the norm. My son has been a
…
Read More
backup for the Aviators baseball team due to an injury. Jennier connected us with the right physical therapy doctors and helped us beyond real estate to make him feel welcome to Las Vegas. Her connections and her staying on top of the market to help Jordan feel comfortable and finding the right fit was amazing. Jennifer passion for real estate and cultivating long term relationships is above our expectations. Jennifer is the best realtor we have ever worked with. My husband and I have been married over 26 years with lots of investments in different states."
Read Less
"Jennifer was awesome in helping my parents sell their home. She went above and beyond. She assiste
…
Read More
d my mom to maneuver through numerous obstacles that my mom would not have been able to get through on her own. Some of those obstacles included helping my mom through personal matters that fall beyond the job of a realtor. Jennifer was compassiate to my parents' needs, and exceeded my expectations. She made the process easy."
Read Less
"Jennifer Belcastro is a true professional. With her concierge services she really sets herself apar
…
Read More
t from other realtors. I relocated to another state and Jennifer. along with her team, handled everything from coordinating contractors, scheduling the movers, and making sure everything was completed in a professional manner to get my home ready to list. Jennifer is the strongest negotiator that I ever met. She went above and beyond my expectations. Jennifer's expertise in the high-end market and her attention to detail is unmatched. Buying & selling can be very stressful, but she made sure I always remained informed and she was available at all times, keeping the experience as enjoyable as possible. If you are looking for someone who is knowledgeable, trustworthy, responsive, personable and attentive, Jennifer is the Realtor for you. - Melissa Orme"
Read Less